We live in a haphazard world in which though we are evolving country wise but on a considerable note we are degrading health-wise. Due to advancements in technology though it is a boon to interpret various diseases at an early stage the disease still lingers a bane.
So to notify everyone we at Sai Sudha hospital have come up with a series to teach basics regarding disease to the masses. In this write up the disease is a common condition nowadays – Hypertension. We have seen people conveying to the doctor that "Yes, I have pressure and am on medications". What is blood pressure or in more scientific words Hypertension? What are the warning signs of the same? When to consult a doctor if you are suffering from hypertension? By reading this write up I am sure all your queries regarding blood pressure will be cleared. 
Blood pressure is the external force of blood against the wall of arteries. Blood pressure is inferred both by the quantity of blood your heart pumps and the quantity of opposition to blood flow in your arteries. A blood pressure reading is given in millimeters of mercury (mm Hg). It has two multitudes.
Systolic pressure – The first, or upper, number assesses the pressure in your arteries when your heart thumps.
Diastolic pressure –  The second, or lower, number scales the pressure in your arteries between thumps.
The readings of blood pressure from :
-Normal blood pressure is when your blood pressure is lower than 120/80 mm Hg most of the time.
– If the pressure is below 120/80 mm Hg then it is considered low blood pressure.
– Hypertension is also known as high blood pressure is, by definition, a continually soaring blood pressure surpassing 140 over 90 mmHg — a systolic pressure above 140 or a diastolic pressure above 90.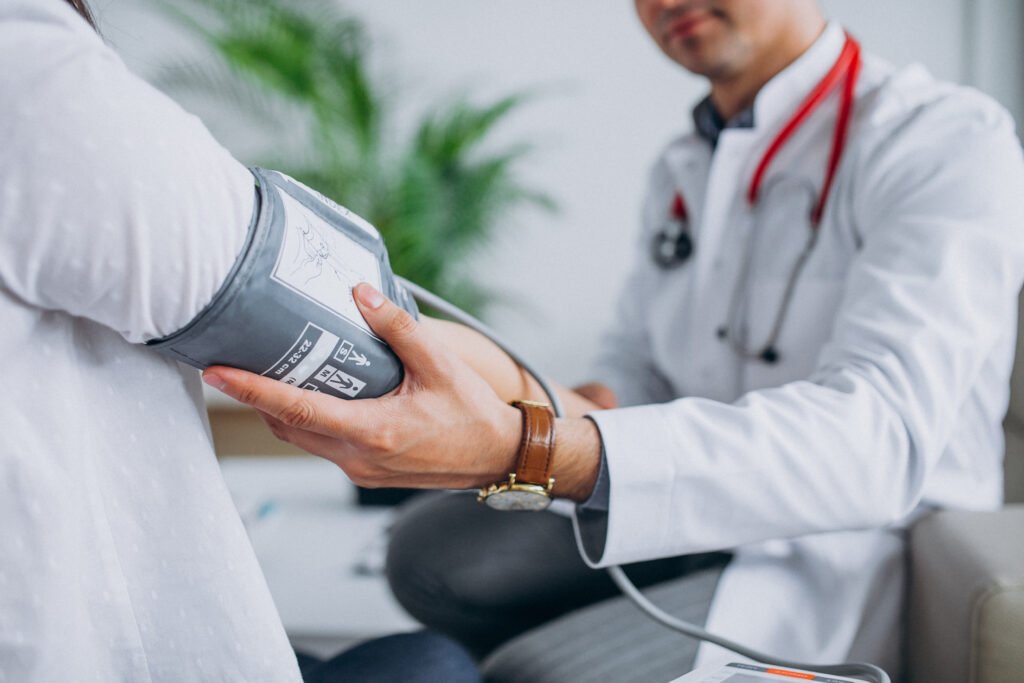 Causes of hypertension
There are two types of high blood pressure.: Primary and secondary hypertension.
– Primary hypertension – It is usually idiopathic with an unknown cause.
– Secondary hypertension – Some people have high blood pressure induced by an underlying condition. This type of high blood pressure is called secondary hypertension. Some conditions include sleep apnea, renal disease, Adrenal gland tumors, Thyroid problems, congenital problems, stress and anxiety, tobacco consumption, and hereditary.
Symptoms of hypertension
Symptoms of extremely high blood pressure include the following:
Severe headaches
Tiredness
Vision problems
Chest pain
Difficulty breathing
Unstable heartbeat
Hematuria
Ache in the chest, neck, or ears
If you observe the above symptoms consult our highly experienced doctors at Sai Sudha hospital. They are proficient to attend the most complicated cardiac ailments with a high success rate.